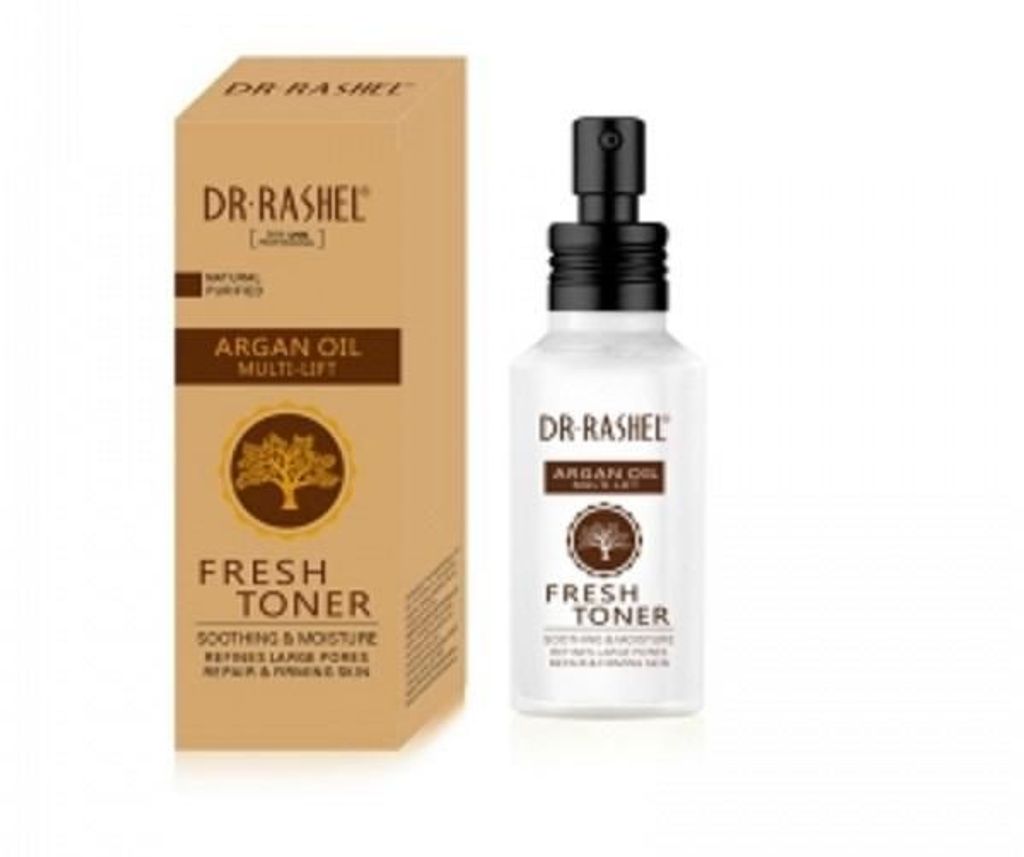 DR RASHEL Argan Oil Fresh Toner
Benefits:
DR RASHEL an anti-aging facial toner that rehydrates and lightly moisturizes skin while
also defending against environmental damage. replenishes and refines aging skin,
it support the skin's natural cleansing process and renewel, reducing the lock of pores
while balancing moisture and oil content, and leaving skin looking and feeling
healthy, toned and radiant.
Directions:
wash your face. take the proper amaunt on your hand, and with a gintle flap
until absorbing perfectly. or sock a cotton pad toner and gently wipe across
your face, eyes and neck to cleanse and tone.