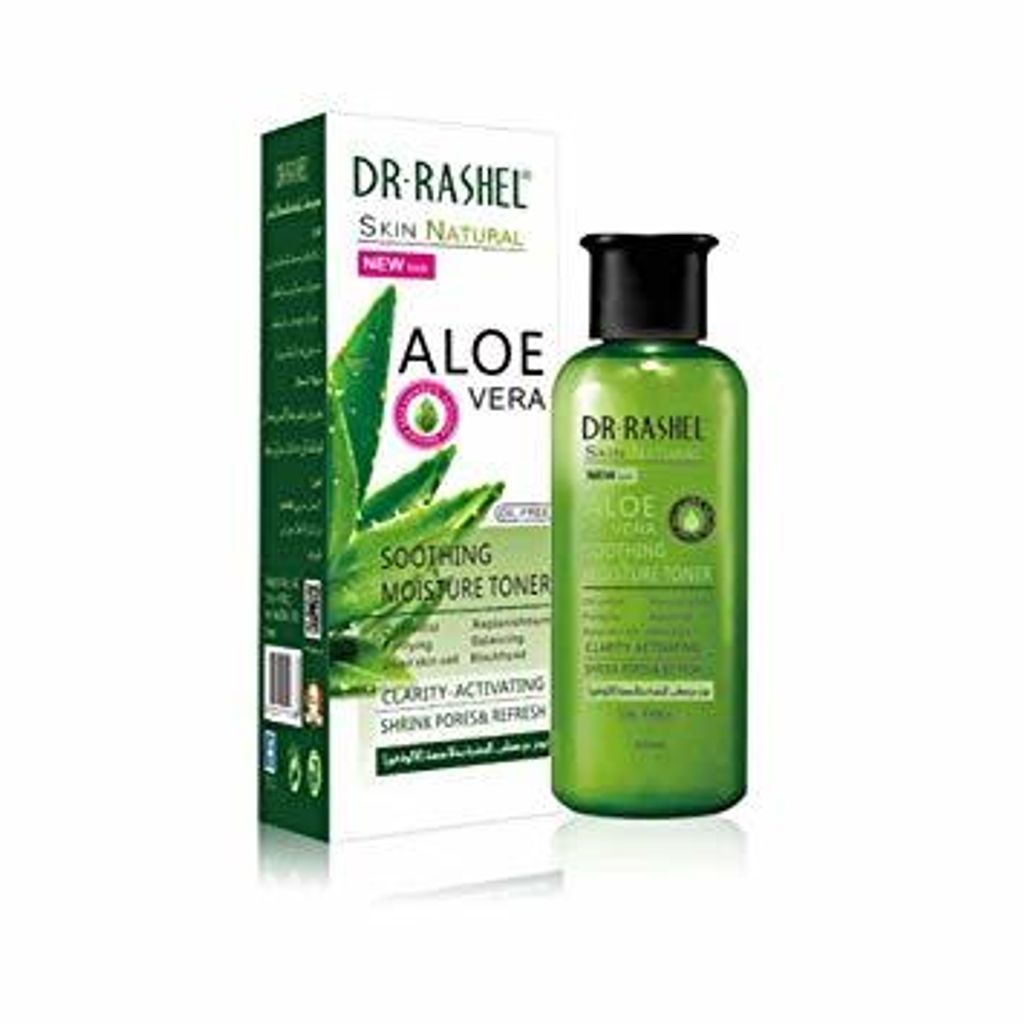 DR RASHEL Alovera Soothing Moisturizer Toner
A toner is a very crucial step in your skin care regime. Introducing this new and improved toner by the dermatologist herself, Dr Rashel that is set to give you a glowing skin complexion. Infused with aloe vera, this product serves both as a toner and a sunscreen thus protecting your skin from harmful U.V rays. You may be wondering, why exactly do I need a toner.
Benefits of a toner

It sops up every last bit of make up by serving as an extra cleanser to remove dirt from make up and environmental pollution.
It removes excess oil which leads to less acne.
The Dr rashel toner contains aloe vera which tightens pores, soothes skin and replenishes moisture
It balances the ph of your skin thus preventing it from being too dry or rather oily.